580 E 5th Street
— Sun Valley, USA
No reviews have been submitted
Tell us about 580 E 5th Street
580 E 5th Street
Sun Valley
Amenities — 580 E 5th Street, Sun Valley
About 580 E 5th Street
This chic family-friendly home is in the center of downtown Ketchum just steps away from Atkinsons' Market, Ketchum library, weekly farmers market, coffee shops, restaurants, bars, boutiques and art galleries. Combining luxury and comfort whilst retaining its unique Sun Valley heritage, this 5 bedroom house sports new furnishings and a well appointed gourmet kitchen with views of Bald Mountain. Experience this property's unique location, right in the heart of downtown Ketchum. Featuring an outdoor deck with BBQ, a seven-person spa and a sauna, the yard is just the perfect place to enjoy long summer evenings.
More Less
Please select check-in and check-out dates to view pricing information.
580 E 5th Street — Units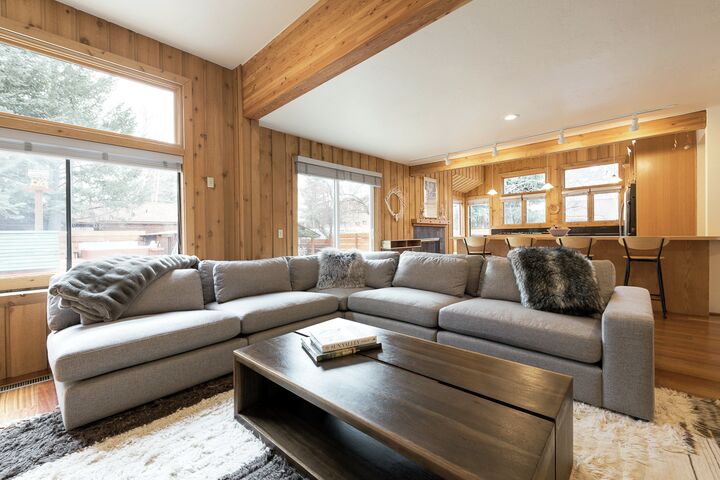 Incl: 10 x | Max: 10 x
Hot Tubs: Private Hot Tub
Stay Connected: Free WiFi
Entertainment: Cable TV, DVD Player, 4 Flat Screen TVs, Stereo
Extras: BBQ, Deck, Desk, Washer & Dryer
Kitchen: Coffee Maker, Dishwasher, Full Kitchen, Kitchenette, Microwave, Small Fridge, Toaster Oven
Bathroom: 4 Full Bathrooms
Stay Warm: 2 Wood Fireplaces
Health & Wellness: Sauna

More Less
580 E 5th Street
580 E 5th Street, Ketchum
Sun Valley, Idaho, USA
Reasons to book with us
Customer support the right way
Central Reservations is only a call away. With a highly trained team, our agents are here to support you with any needs necessary to make your ski vacation the best vacation.
Custom made every time
From skiing, snowboarding, fine dining, shopping, and the perfect place to put your feet up — your custom ski vacation is made to suit you!