Black Bear Lodge
— Crested Butte, USA
No reviews have been submitted
Tell us about Black Bear Lodge
3 Bdrm
Black Bear Lodge, Crested Butte
3 bedroom, 3 bath | Incl: 6 x | Max: 6 x
Amenities — 3 Bdrm
Extras
Balcony
3 Ceiling Fans
Washer & Dryer
Kitchen
Coffee & Tea
Coffee Maker
Dishwasher
Full Kitchen
Kettle
Microwave
Bathroom
2 3/4 Bathrooms
Full Bathroom
Jetted Tub
Shower
Shower
Amenities — Black Bear Lodge, Crested Butte
Extras
Laundry Facility
Ski Storage
Pricing
Please select check-in and check-out dates to view pricing information.
About Black Bear Lodge
Black Bear Lodge is absolutely unique in its ability to combine the warm ambiance of a mountain lodge with the luxury and convenience of a fine private residence! Each home provides nine-foot or vaulted ceilings, private decks, and oversized windows and doors to capture the spectacular views. Location, as they say, is everything, and Black Bear Lodge is ideally situated directly across from the ski lifts. This brings everything around Black Bear Lodge within short waking distance, and the area's excellent public transportation makes it easy to pop into Crested Butte for shopping, or dinner in one of the Town's many exceptional restaurants. As its name implies, the architecture of Black Bear Lodge is designed to capture the feel of a rustic mountain hideaway. Black Bear Lodge's luxury condominiums are located only 100 yards from the Peachtree Lift.
More Less
Additional Options
at Black Bear Lodge
Incl: 8 x | Max: 8 x
Stay Connected: Free WiFi, Telephone
Entertainment: 5 Flat Screen TVs
Extras: Balcony, 5 Ceiling Fans, Washer & Dryer
Kitchen: Coffee & Tea, Coffee Maker, Dishwasher, Full Kitchen, Kettle, Microwave
Bathroom: 3/4 Bathroom, 3 Full Bathrooms, Shower
Stay Warm: Gas Fireplace

More Less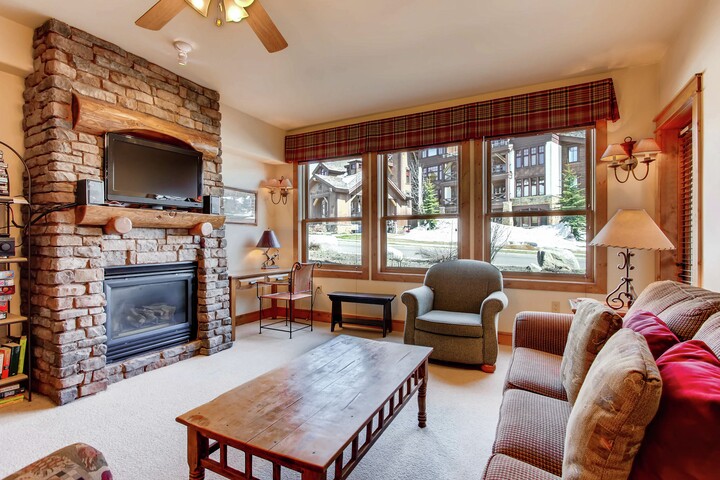 Incl: 6 x | Max: 7 x
Stay Connected: High Speed Internet, Telephone
Entertainment: Cable TV, 2 Flat Screen TVs, Stereo, TV
Extras: Alarm Clock, Balcony, Ceiling Fan, Desk, Washer & Dryer
Kitchen: Full Kitchen
Bathroom: 3 Full Bathrooms, Hair Dryer, Jetted Tub
Stay Warm: Gas Fireplace

More Less
Black Bear Lodge
9 Hunter Hill Rd, Mt. Crested Butte
Crested Butte, Colorado, USA
Reasons to book with us
Customer support the right way
Central Reservations is only a call away. With a highly trained team, our agents are here to support you with any needs necessary to make your ski vacation the best vacation.
Custom made every time
From skiing, snowboarding, fine dining, shopping, and the perfect place to put your feet up — your custom ski vacation is made to suit you!